This week's spotlight features the dogs on campus who keep us healthy and happy.
Plenty of research attests to the fact that owning a dog is good for your health. In fact, Time recently reported that being around dogs can decrease blood pressure and lower stress levels in adults and children. At Oliverian, we've found that having canine pals on campus absolutely lives up to the hype — they make our atmosphere happier, calmer, and simpler.
We wanted to celebrate the dogs who adventure through the White Mountains with us, play with every person they meet, and reassure students that they are seen and loved. In honor of the creatures who make this school a home, we present to you a list* that's not to be missed: the Dogs of Oliverian.
*Note: This list is far from comprehensive! If your favorite campus doggo or pupper isn't featured, not to fear — they may make an appearance in a future blog post.
Jams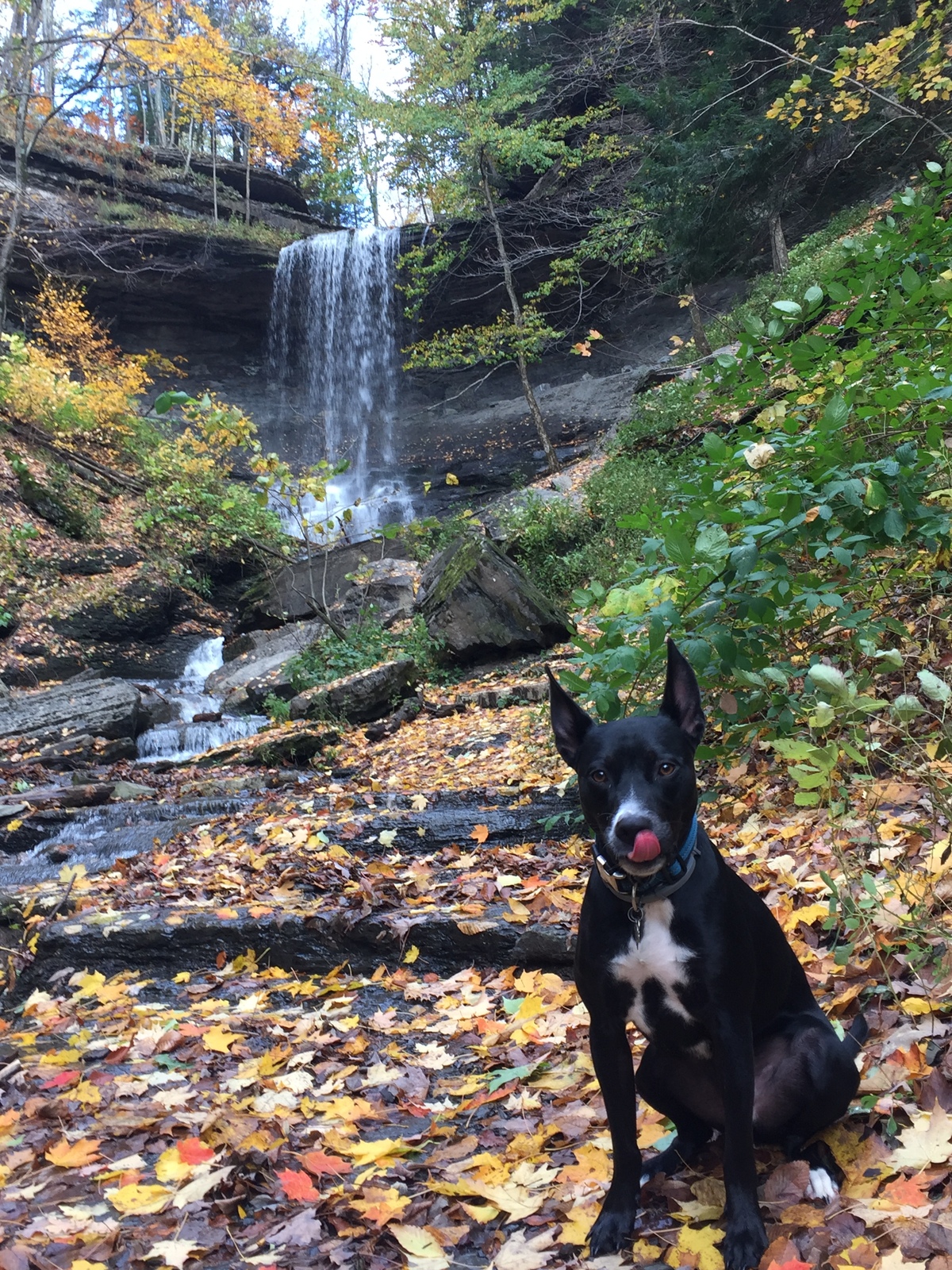 Jams reminds us how wonderful and exciting it can be to embrace the unknown inside ourselves. An unidentified mix of breeds — some parts pit terrier, some parts mystery! — he weighs in at about 50 pounds but has ears that stick straight up like a 90-pound German Shepherd's, according to his owner, Oliverian counselor Ben Jones.
This rabbit-eared effect reflects prized aspects of his personality: he is perky, alert, and attentive. Not only does he like everyone, but everyone, it seems, likes Jams. Coming to campus is usually the highlight of his week, especially because he lived with roommates before moving to New Hampshire and now has more alone time than before. But don't fret — Jams is never lonely with the Oliverian community so nearby and so enamored with him.
Underscoring what Jams brings to the table, Ben says, "It's great to have him present with students who are about to experience a hard conversation. Dogs connect with people in ways that humans can't simulate, but certain anxieties and discomforts can melt away in the nonverbal interactions between kids and canines. To see the relaxation and joy that washes over students in the face of Jam's unconditional love — that's a pleasure."
Liam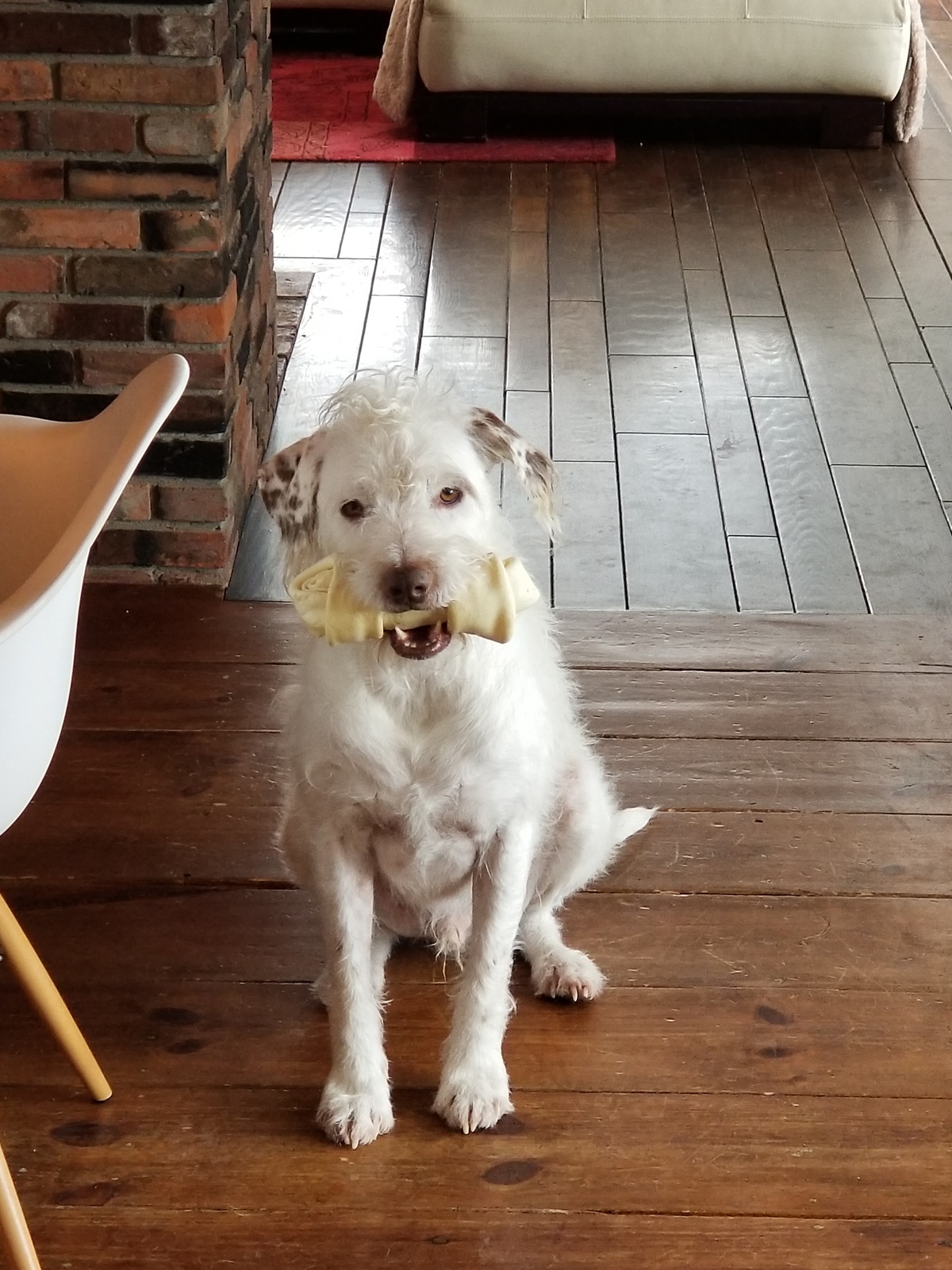 A cherished rescue, Liam belongs to Head of School Will Laughlin. When the Laughlins adopted their floppy, white-furred puppy, they dubbed him "Liam" to pay homage to his animal look-alike: the lamb.  
Now fully grown, Liam is shaggy and athletic, and he could be a miniature version of an Irish Wolfhound — or a Dr. Seuss dog, depending on who you ask. Liam loves accompanying Laughlin on long summer runs (up to 30 miles!), but he loves socializing most of all. Laughlin has noticed that Liam will start crying in the three quarters of a mile between his home and Oli's campus because he can't contain his excitement to see students. He also has a soft spot for Janice Hatch, Oli's business manager and Liam's personal dog treat benefactor.  
"During community meeting, when we all sit in a big circle to discuss the state of the union, Liam will go around and greet each kid one by one. When someone is upset, he knows and comforts them. The kids enjoy that — his intuitive sense of how they are doing and his playful attitude. He's the best," Will says.
Gus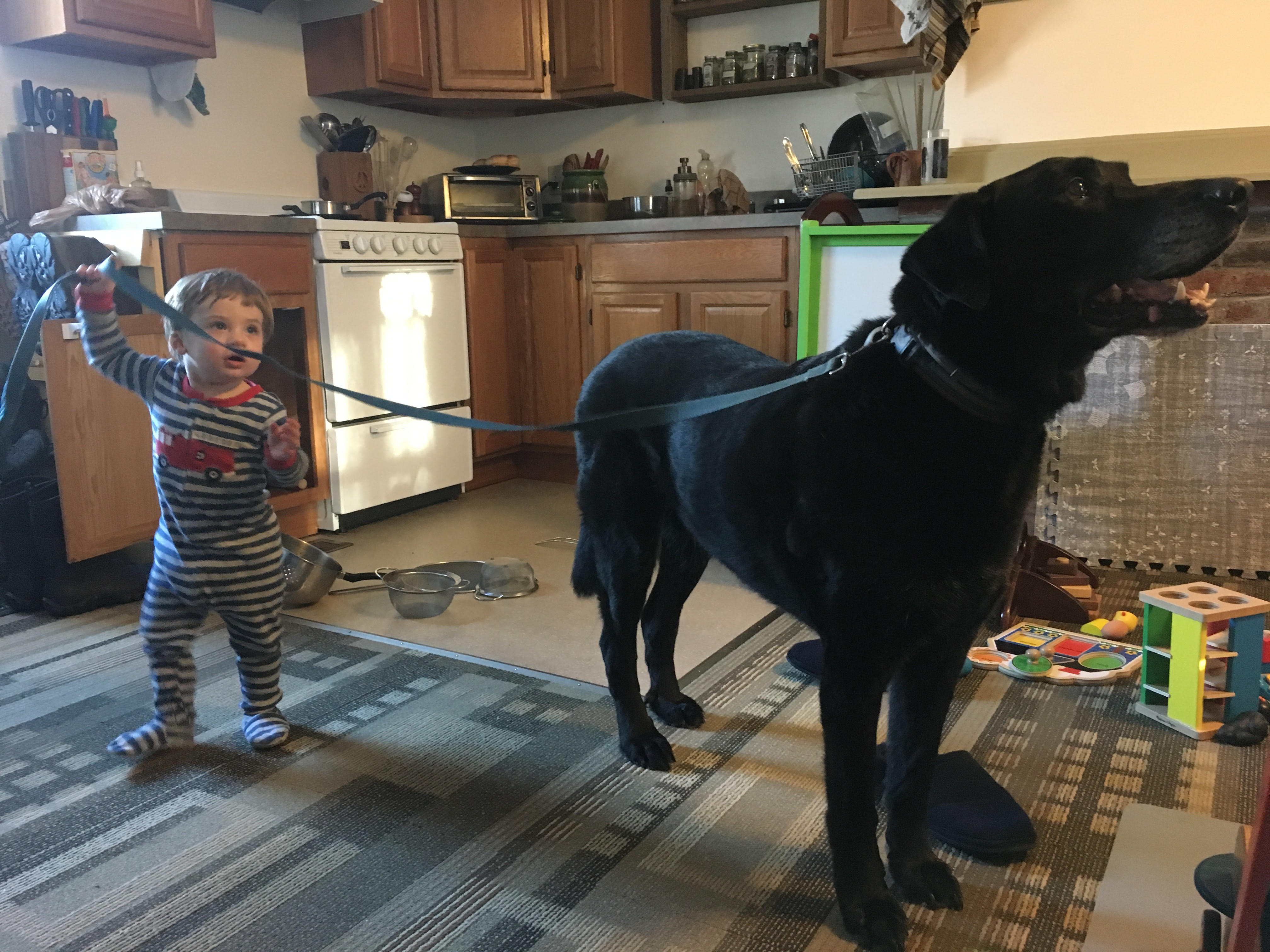 Gus is Oliverian's oldest and largest doggo. An 11-year-old Great Dane and Labrador mix, Gus is, in the words of his owner and Oliverian counselor Julie Tracy-Prieboy, "a big dude!" Nevertheless, he's a gentle giant, predominantly known for his unique blend of social awkwardness, tenderness, and affection.
"Gus is informed by his past as a rescue, and he can act guarded when he first meets someone. Oli students actually tend to find it endearing that he greets them inappropriately — they don't like the barking, of course, but, when they come a little closer, they gain his trust and he suddenly wants all the attention."
Julie notes that, in many ways, Gus is a wonderful model of the perseverance and acceptance that characterizes Oliverian's welcoming community. "He relieves students of the pressure to 'get it right' in every social interaction, because he certainly doesn't. And, at the end of the day, he's a big goofy dog with a lot of love to give. Sometimes, when students are having a hard time, they'll ask me if they can come over, have a hot chocolate, and pet Gus. In those moments, it's not about me being there as a counselor — it's about nonverbal companionship with a trusted friend. It's about Gus, and the dogs at Oliverian, that make sure students know they're part of a community and a second family away from home."